Resources
The best SEO strategy for stone fabrication shops in 2020
SEO, which stands for search engine optimization, is the sacred name for any business owner who has a website and is trying to gain a higher Google ranking. When a website has a low search engine ranking that means your marketing team hasn't found the right SEO strategy. This short guide will explain how to improve SEO and consequently get more retail customers.
What is SEO?
SEO (search engine optimization) is a set of actions aimed at enhancing your website visibility for search engines, primarily Google. We focus on Google because 92-94% of all search happens there.
To see SEO at work, is to google "countertops" or "stone shops" and see the stone shops with really optimized (SEO) websites.
Let's look for stone shops. Those that show up in the top 3 to 5 organic results on Google are the ones that have search engine optimized websites. Those that do not show up – their websites are either not optimized or not optimized as well as the competition. Whether you like it or not, SEO is effective and if you want to get more retail customers, you've got to make sure that you have website optimization in place as well.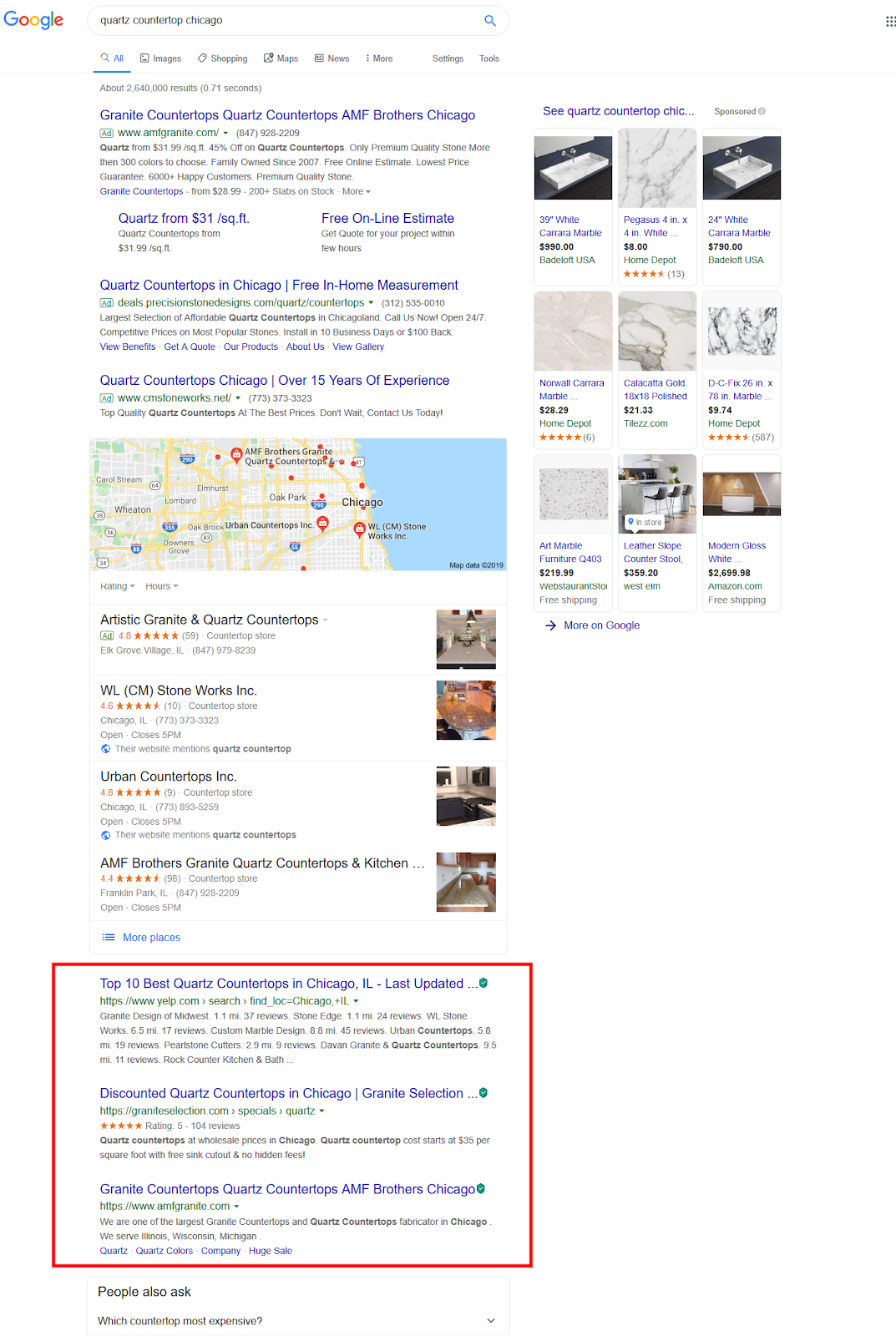 There are some primary factors that matter to Google and that drive organic traffic to your website.
User-Friendliness
How does Google measure whether the site is user-friendly or not? It depends on how much time visitors spend on the site on average. If your competitors get on average 3-minute visits and your website gets one-minute visits, your website is then considered less user-friendly than your competition. Google only showcases the websites it considers as user-friendly on the first page of your results. The less user-friendly your website ranks, the farther down it lives in the Google results, and the fewer visits it will receive. Nobody looks on page 3 anymore.
If you want to be on page 1, you've got to make sure that your website has the right information so people actually want to spend time on it.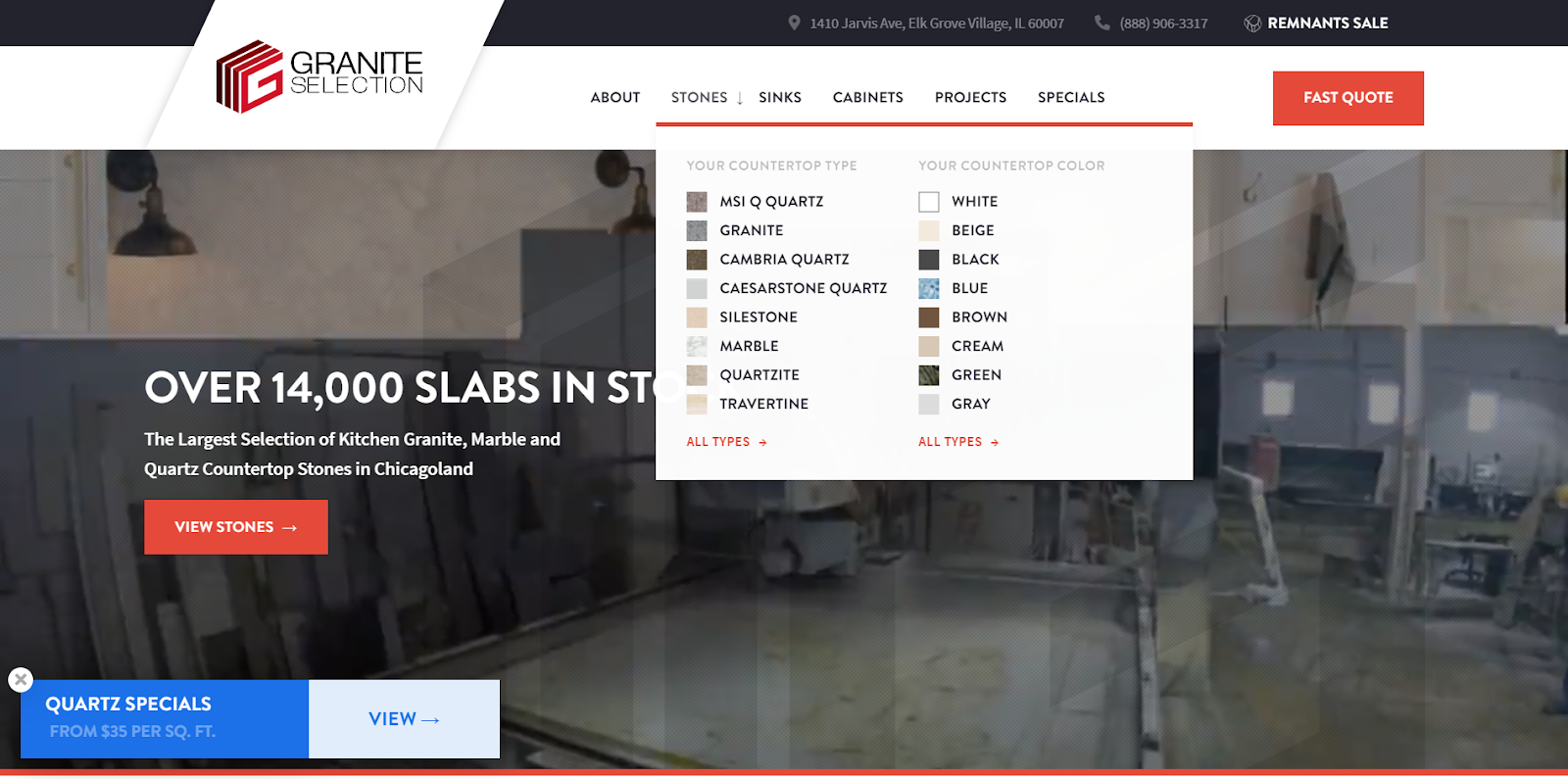 Website Speed
Google wants to make sure that your website is fast: it measures your website speed, i.e. how quickly it uploads, primarily on mobile devices.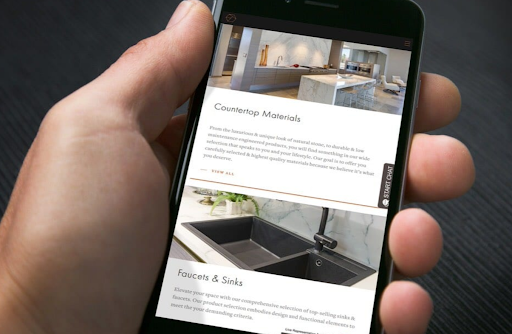 If your website is fast, it will rank higher on Google. Here's how Google evaluates the website speed:

That means if you want to get a higher Google ranking, your website should load in less than 1 second and respond to the user's actions on the web page in less than 0.1 seconds.
Website user-friendliness and speed are important factors for Google on your website.
Website Authority
Google wants to see how authoritative your website is, which means counting how many other websites out there link back to yours. .. The more high-quality websites have links pointing back to your website- the better. When Google sees when other people/websites talk about you and will rank your websites higher than those websites that don't have any links linking back to their sites.
Direct Visits
Direct visits mean how many people visit your website directly: they know the name of your website and they visit it without having to search for it. The way to get more direct visits is to make sure that people are brought back to your website after they visit you for the first time.
You can do it through retargeting. Retargeting is when you place ad's about your business or about what you sell in people's Facebook feeds or on side banners of other sites these people visit. Those things work not phenomenally well, but they work well enough where someone who is interested in your product will actually click on it and go back to your website. There is some stigma around this approach, but it does work well enough where those that are interested in your product/service will end up clicking on the advertisement and go back to your website.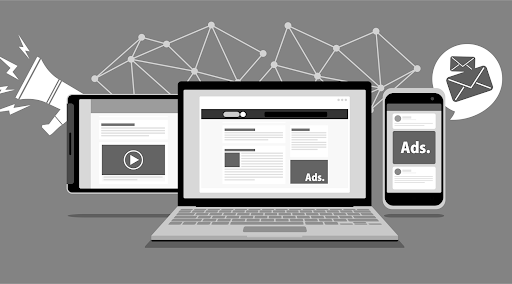 Or better yet – you can get direct visits through email marketing. Somebody goes to your website, gets some information and in exchange for that information they give you their email address. A marketing automation engine will send them emails over a period of time, e. g. every 3 days, they'll get another email that informs them about the things that should be important to a consumer who is looking for a new countertop.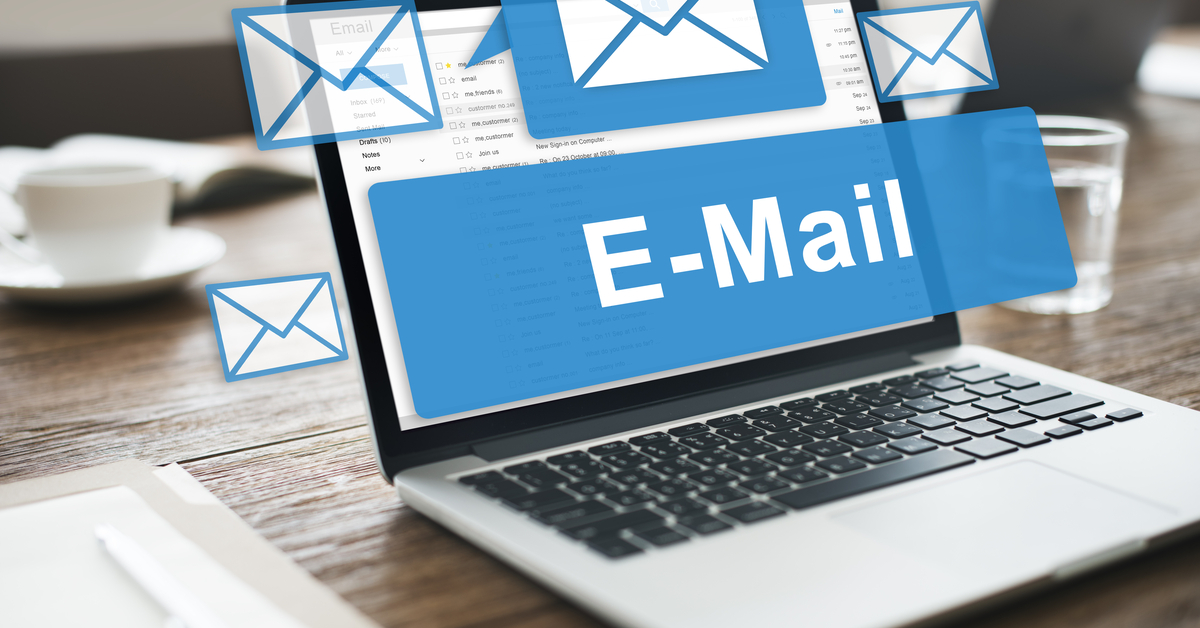 When they see another email, they click on the link within that email and go back to your website. That shows to Google that people are visiting your website directly not through search, which is very important. The more time they spend on your website, the more authority your website will be given by Google and the higher your website ranking will grow.
The final thing is social media visits: how many people come to your website from social media. It's important to have good, well-optimized, profiles on Facebook and Yelp that attract people to your stone shop and direct them to your website.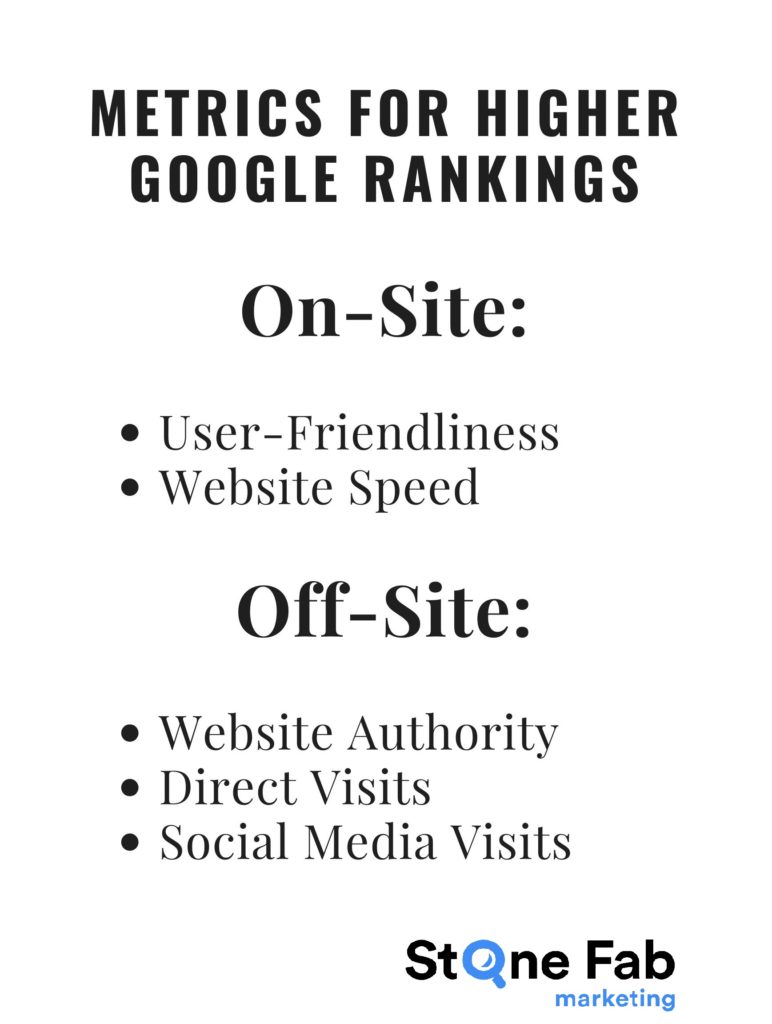 If you do all of that or better yet, if you entrust in a company that has a proven record and specialized in stone shop marketing, you're going to see great results with search engine optimization. If you are looking for a marketing company that will perform SEO audit and optimize your website for all devices, contact us and Stone Fab Marketing will be happy to help you get the highest Google search ranking.