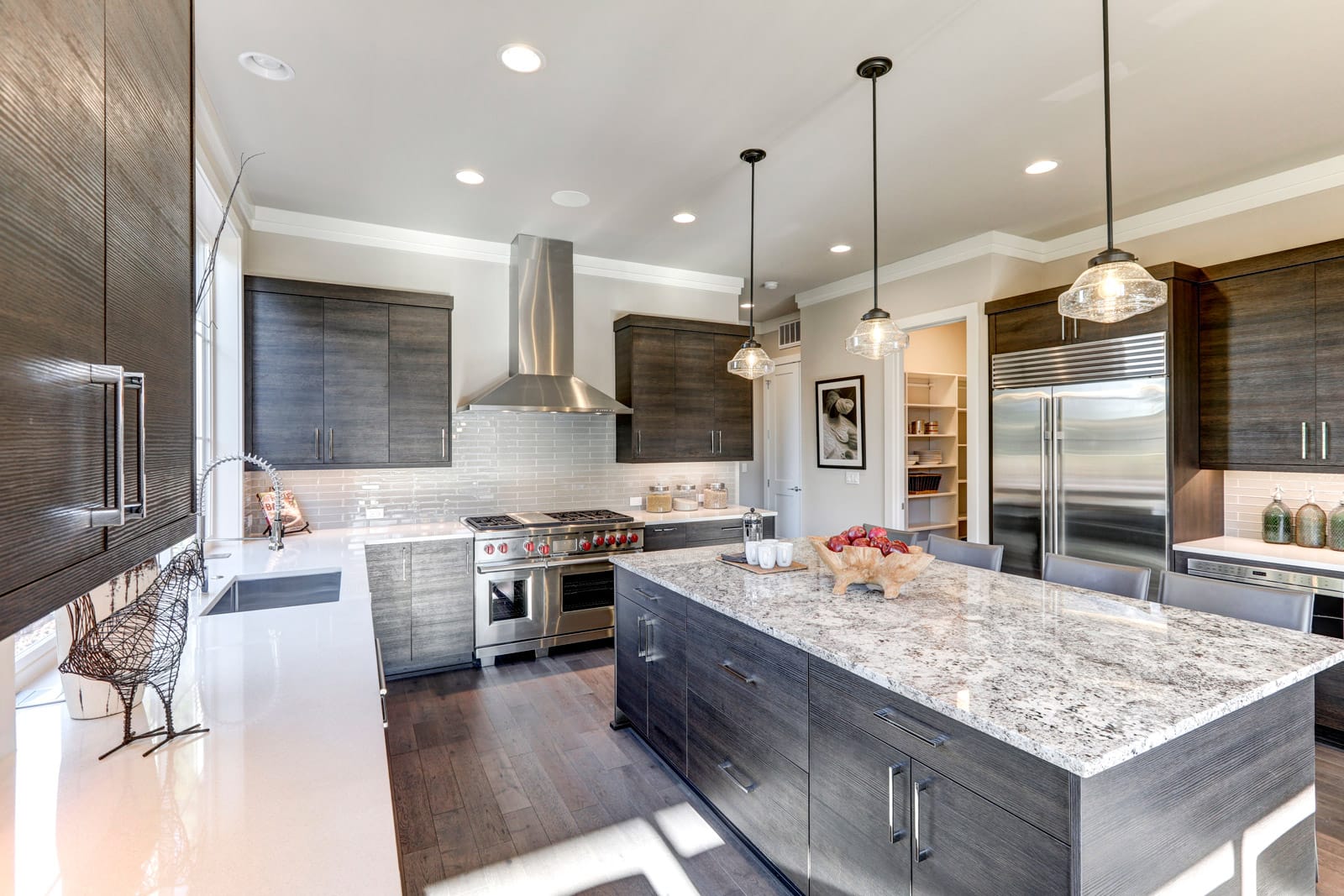 Granite Selection
Thousands of customers visit stone shop's website monthly
About this project
When we first met, Granite Selection's (GS) owner was looking to grow, grow, and grow. We created a new website and deployed a number of marketing initiatives, which resulted in a stunning growth.
Visit website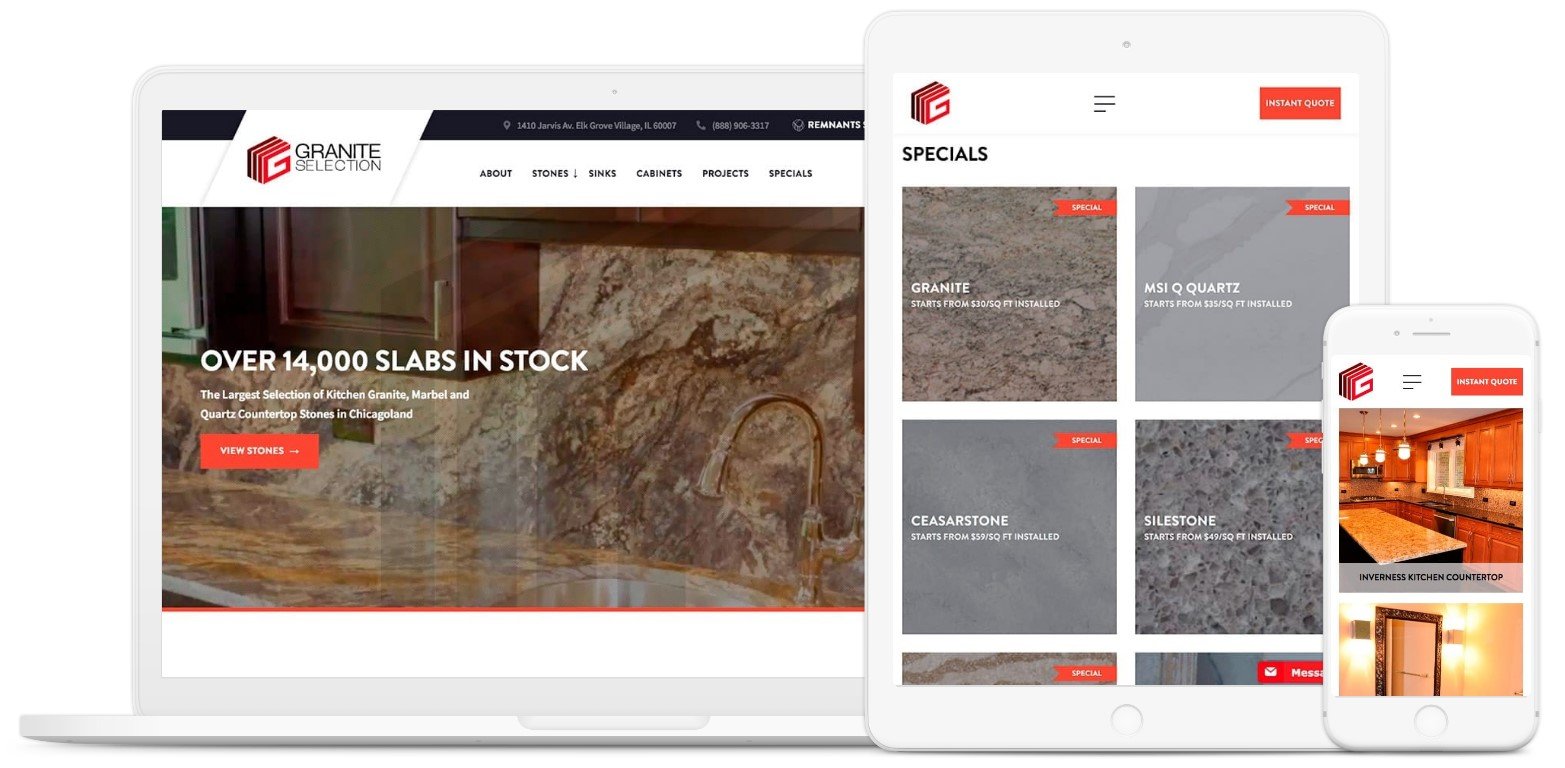 Challenges
Before hiring us, GS was a discount stone shop. Their website projected an image of a small shop and they often dealt with bargain hunters; a daily drudgery. Sales were slow and profit margins were low.
Solution
First, we crafted a new website that was and still is considered one of the best in the industry. Next, we delivered SEO, PPC, content marketing, and social media marketing, all with tremendous success which lead to substantial growth.

Results
1469%
Increase in number of website visitors
779%
Increase in sales calls and inquiries
40%
Cost-per-lead decreased from PPC
"
I started to work with Comrade Web Agency in 2015. They built our new website and I can proudly say that it's the #1 website in Chicago. Comrade promised good SEO results and within 6 months our website became #1 for all industry-relevant keywords. Our business grew by more than 150% within a year. I highly recommend Comrade, they were able to show us great results and they provided great customer support.
Branding
To shed the aura of a deep discount shop, we helped create a new brand that signaled a different value to the shoppers: Granite Selection, this is where you come to for selection and expertise.
Website
Design / UX
The website was designed to stand out, project a great value and modern image, and deliver a great user experience on desktop and mobile devices. It signals to the market that Granite Selection has a staff of experts who deliver great service and products, all at a reasonable price.
Today, four years later and after a considerable refresh in 2019, this website is still one of the best in the industry.
Functionality
The site is built with all of the features and functions a customer may want to have access to. Every element was carefully thought through to imitate a human interaction in the physical world, while serving that interaction through a digital platform.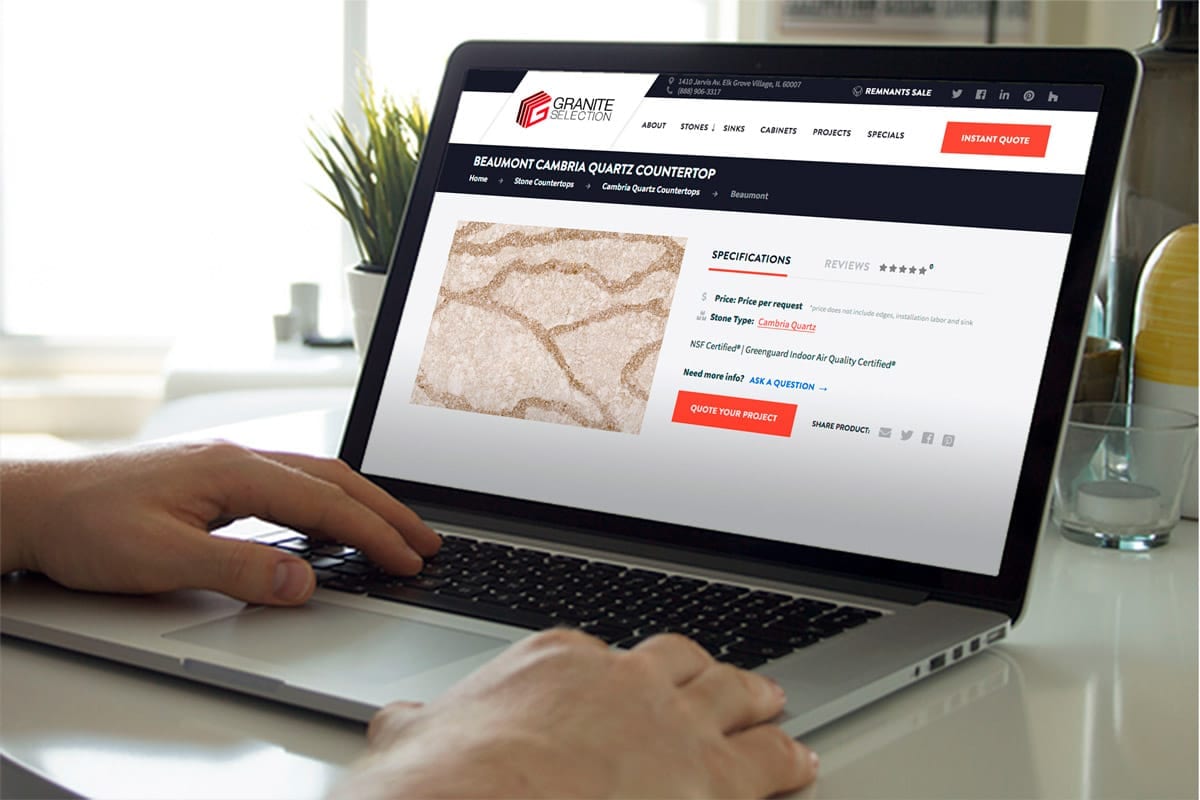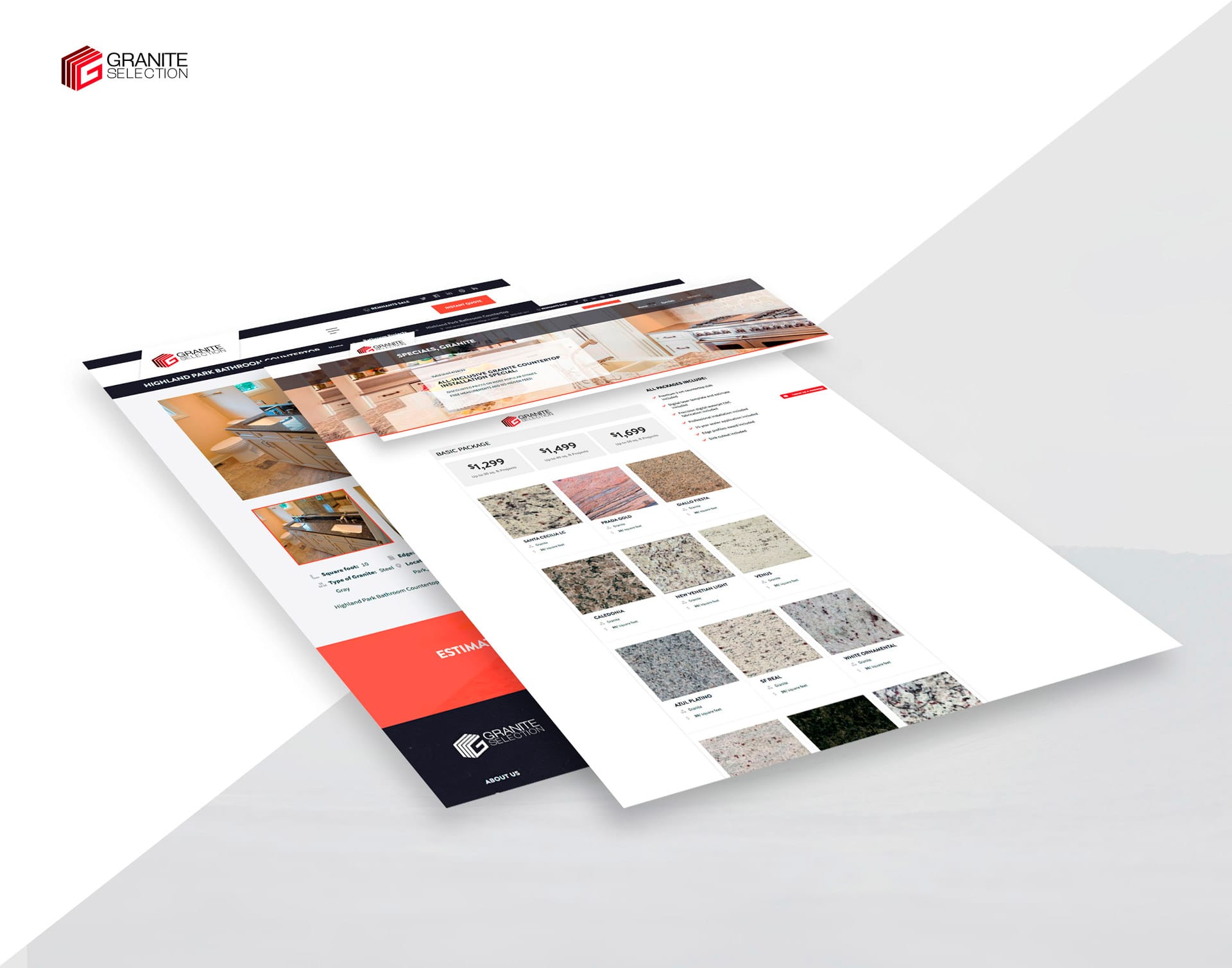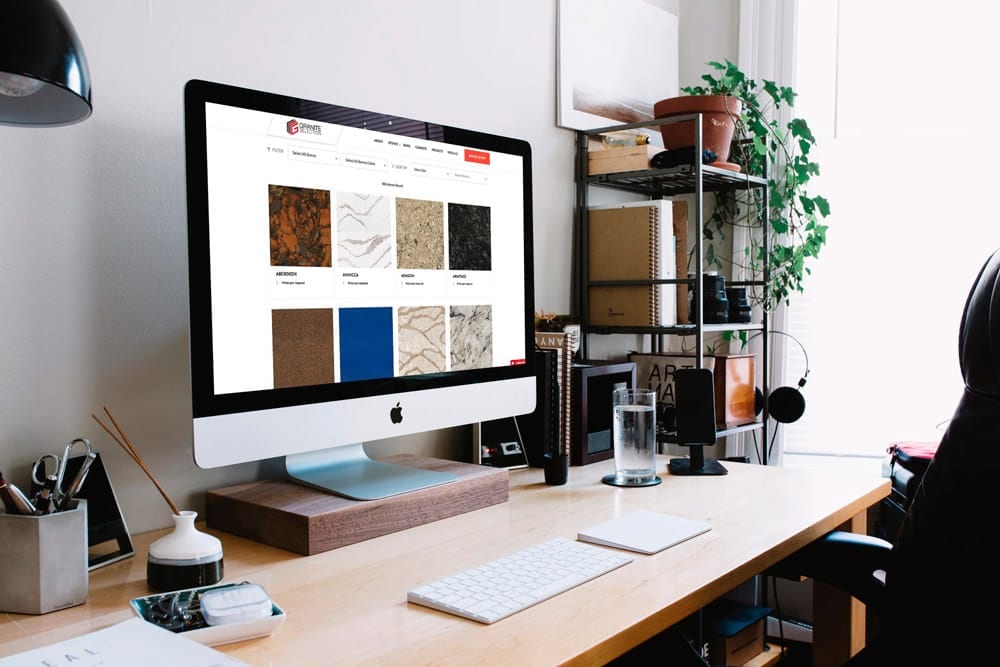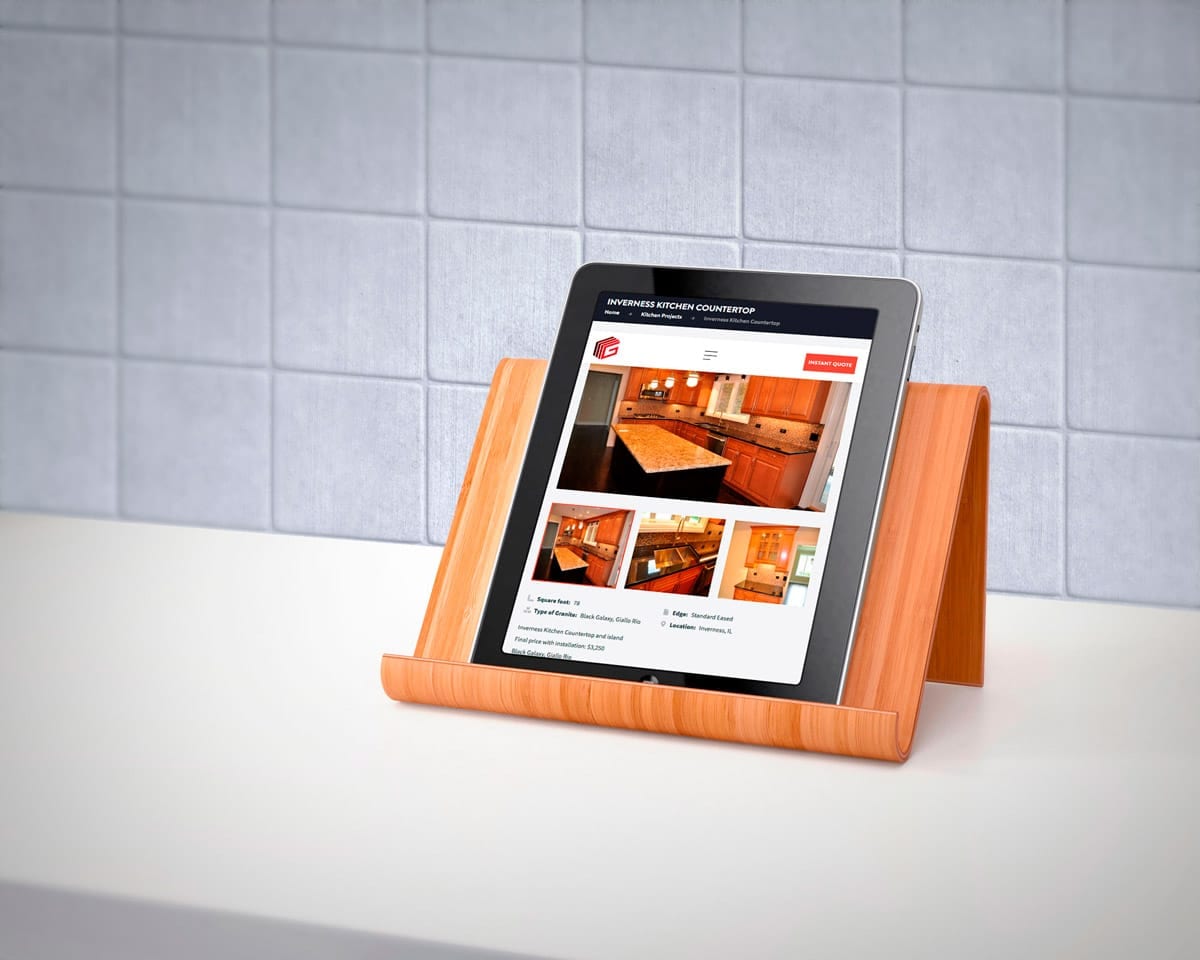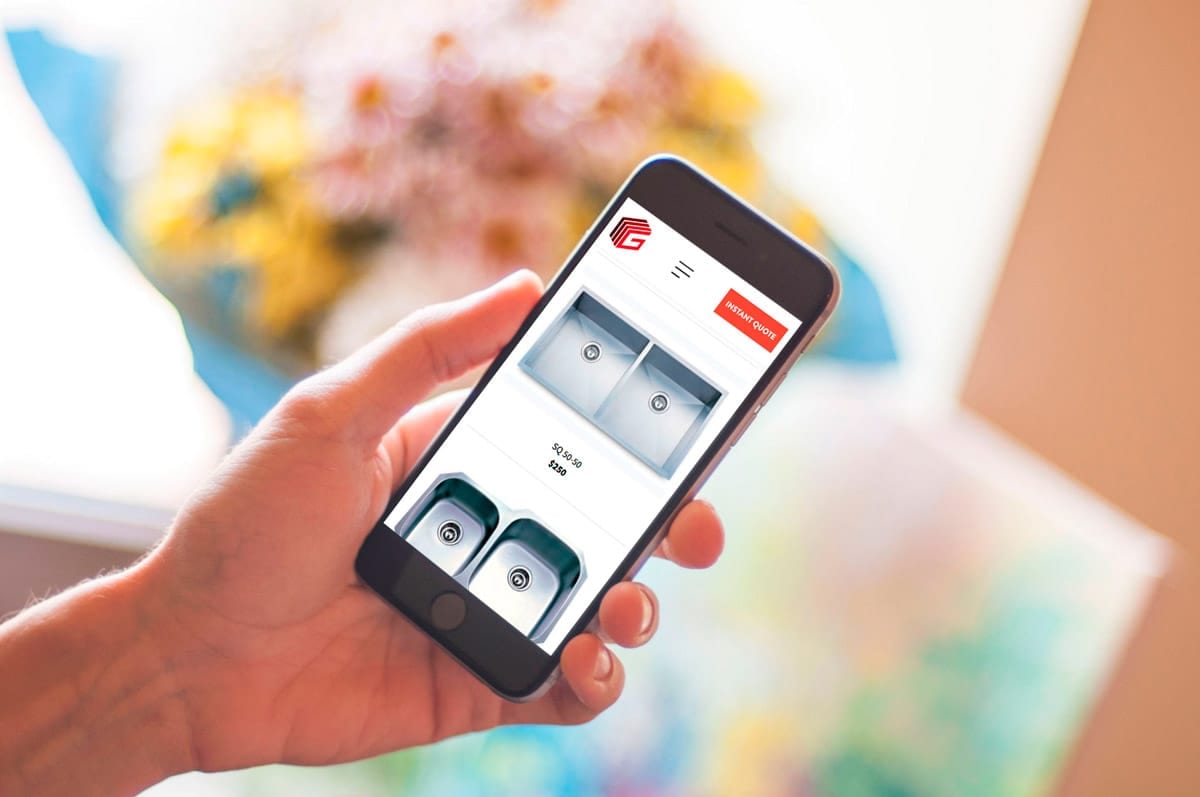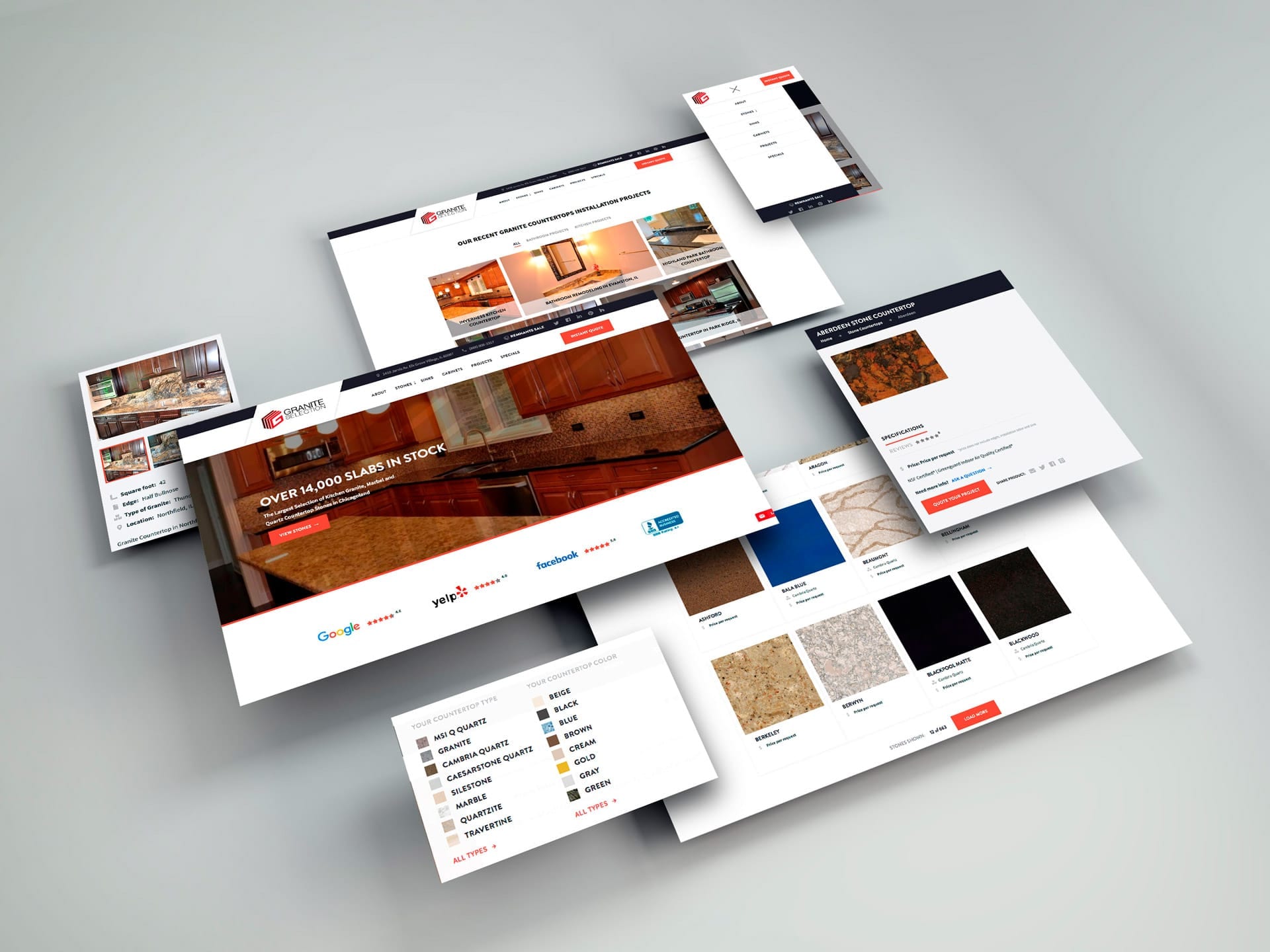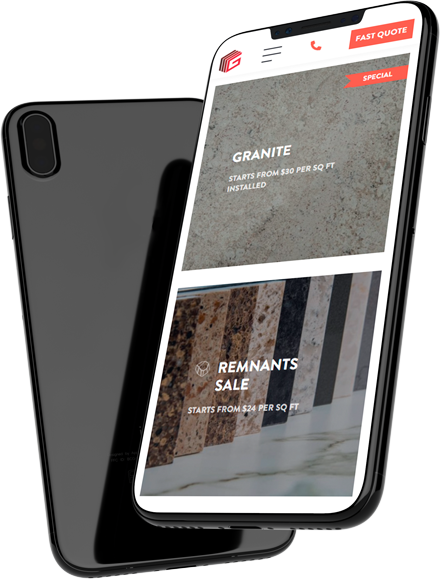 Mobile experience
Because so much of web traffic comes through mobile devices, we designed the website to deliver a great user experience on mobile. Again, every aspect was thought through: from the color selector in the catalog, to the quote generator. It's great. Test it out.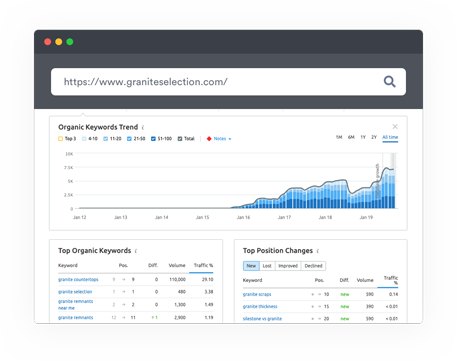 Granite Selection Marketing Results
779%
Increase in sales calls and inquiries
1469%
Increase in number of website visitors
Marketing solution
Ultimately, the website delivers results only when the right customers visit it and take action. This is why, our marketing team implemented a number of technical SEO tactics to optimize the website for search, distributed relevant content to thousands of relevant websites, created valuable info for the visitors, deployed digital advertising campaigns, and performed so many other tasks, that web traffic has exploded to the heights never seen before by any stone shop (as far as we know).