Customer acquisition
87%

of consumers begin search online

Stone Fab is designed to attract consumers to your website and convert them into opportunities.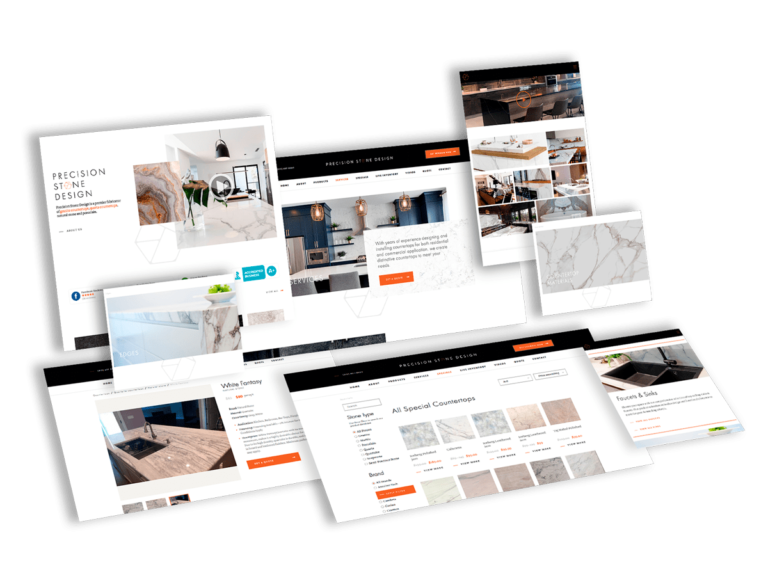 1

Build online presence
Create high-performance website
The website is the face of your shop. When done right, it will be visited by many more people than you'll ever be able to talk to. And, to bring in new business in this competitive market, it must be as good, or better than your best competitor's in design, functionality and ease of use.
Stone Fab experts will deliver a high-performance website that will exceed your prospects' expectations and turn them into opportunities for your shop.
2

Attract customers
SEO & content marketing
Having a high-performance is a big part of growing your business, and to get real results, you need to fuel it with search traffic.
Stone Fab search engine optimization (SEO) team will regularly and increasingly deliver more consumers to your website.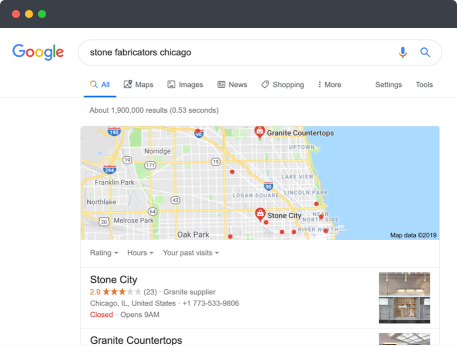 Digital advertising
The fastest way to be found where and when your prospects are looking for stone products, is with front-and-center ads on Google and other relevant channels.
Stone Fab takes care of all the details to setup, run, and optimize your ads for best ROI.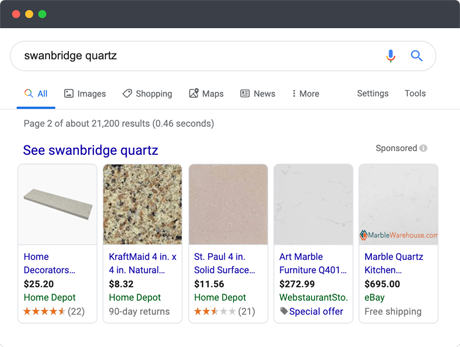 Social media
Attract even more prospects with dialed-in social media content.
Stone Fab will help you create content that will engage consumers on Facebook, Instagram and other relevant channels.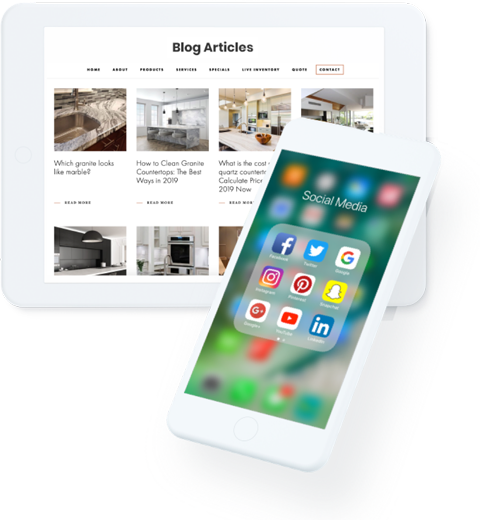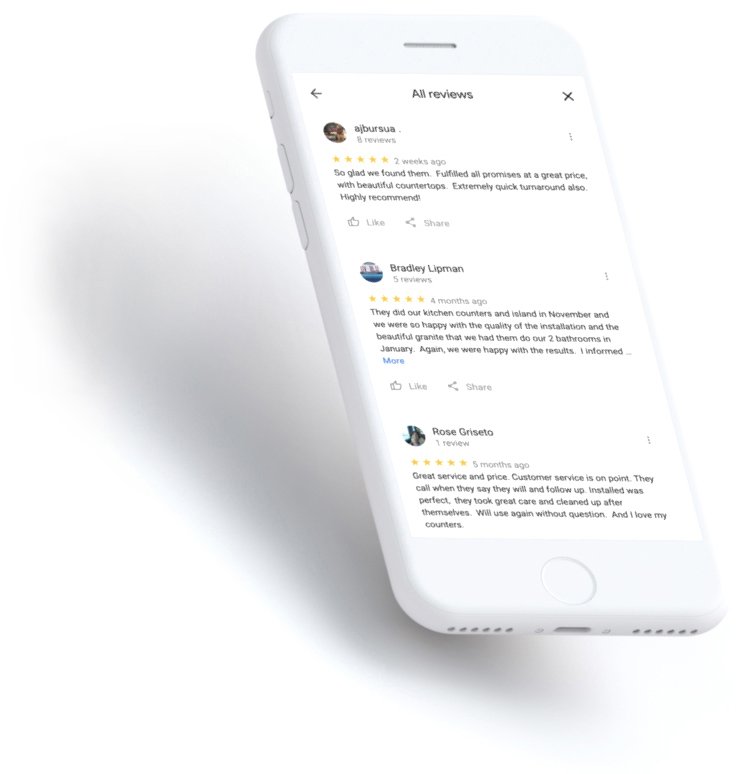 3

Optimize results
Reporting & performance optimization
Keep your finger on the pulse of your shop's performance with our easy-to-use customer hub.
Stone Fab growth adviser will meet with you monthly to go over the most important metrics and review the plan how to continually increase your ROI.
Reputation management
90% of consumers read reviews before engaging a business. 67% say that reviews impact their buying decision. This is why you must have as many or more positive reviews as your best competitors.
To get the most out of your high-performance website and digital marketing, Stone Fab helps you request and get more positive reviews, and timely address those that are negative.
Client results
Precision Stone Design
Establishing a new leader in custom stone fabrication
As a strategic growth partner for Precision Stone Design, Comrade has helped uplift the brand image and, most importantly, increase demand for its products.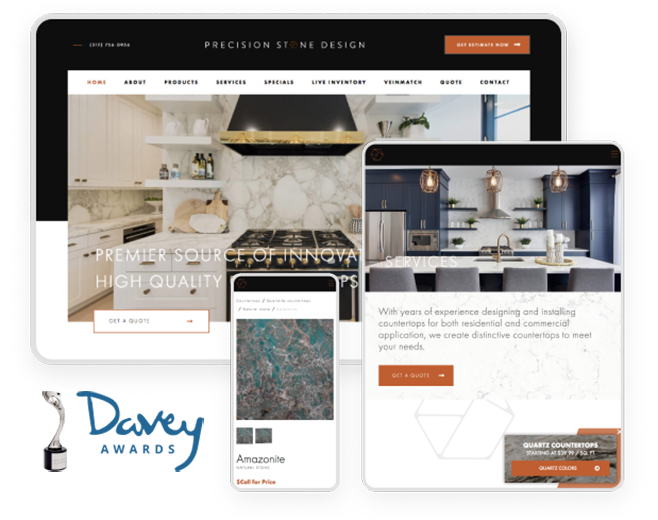 11.29%
Organic traffic is up double digits across all channels
21.3%
Salescalls and inquiries are up by a huge margin across all channels
13.43%
Cost per lead is down
"
The new look produced for this brand new website was coupled by a very user-intuitive design, while keeping accessibility in mind. The information architecture of the site allows users to move into a carefully laid out sales funnel for maximized conversions.