Precision Stone Design
Stone shop sees a big boost in web traffic, conversions, and sales
About this project
Precision Stone Design (PSD) was looking for a digital marketing agency with a proven track record in helping stone shops develop high-performance websites and deliver more retail customers through digital marketing.
Visit website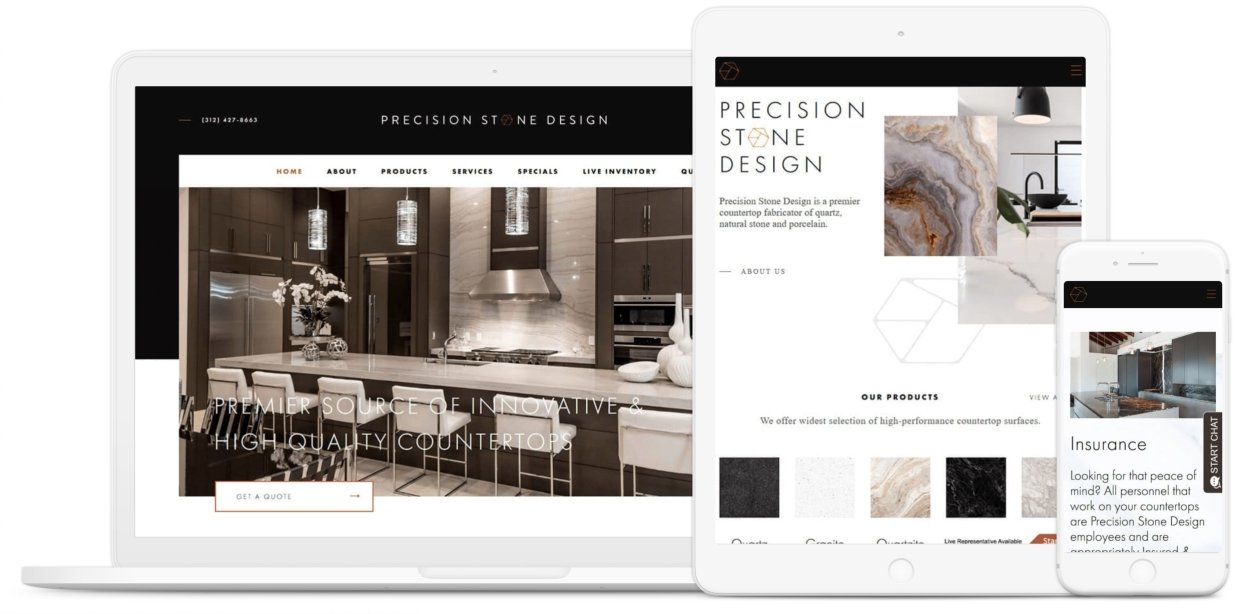 Challenges
PSD had an outdated website that was poorly designed, not properly optimized for search engines, did not generate much traffic, and, the little traffic that came, did not convert into much business.
Solution
We created new modern branding and produced one of the most phenomenal, visually-stunning websites in the whole industry. While working on the website, we set up and launched a number of marketing initiatives that led to the website traffic to jump quickly after the website's launch.

Results
11.29%
Organic traffic is up double digits across all channels
21.3%
Salescalls and inquiries are up by a huge margin across all channels
13.43%
Cost per lead is down
Awards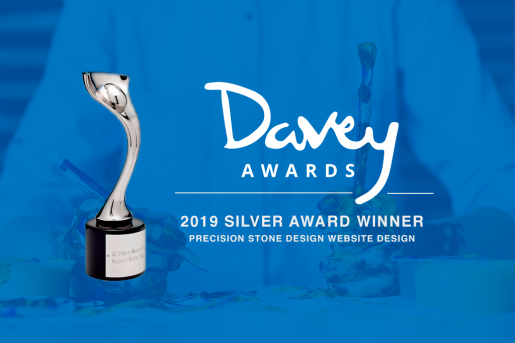 2019 Silver Award Winner
As the result of all the work conducted by Stone Fab Marketing, the website for Precision Stone Design won a Silver Award at the 15th annual Davey Awards what puts it among the best construction websites.
Read more
Branding
PSD wanted more than just a logo: they wanted branding that would create a very modern and upscale image, and express that PSD does more than fabrication, but showcase its unique consultative approach to helping homeowners create beautiful living spaces. We made that wish a reality through the clean lines of a very modern upscale branding seen all throughout their website.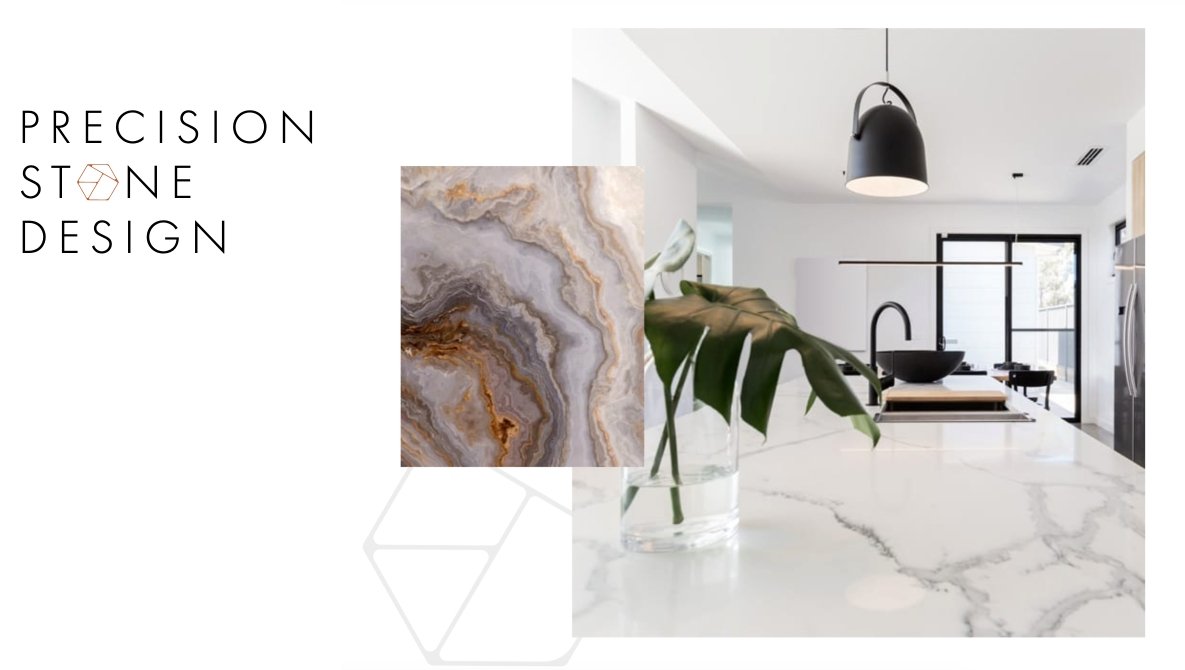 Website
Design / UX
In addition to the stunning design, website visitors can quickly get to whatever information they may want, without searching and scanning, and trying to find it. This website delivers an amazing, intuitive user experience.
Functionality
The website is structured in a way that mimics shoppers' preferences. Some may wonder whether making information so transparent through the catalog may make customers look elsewhere for better deals, but experience proves the opposite: the more power you give to the customers, the more customers come your way.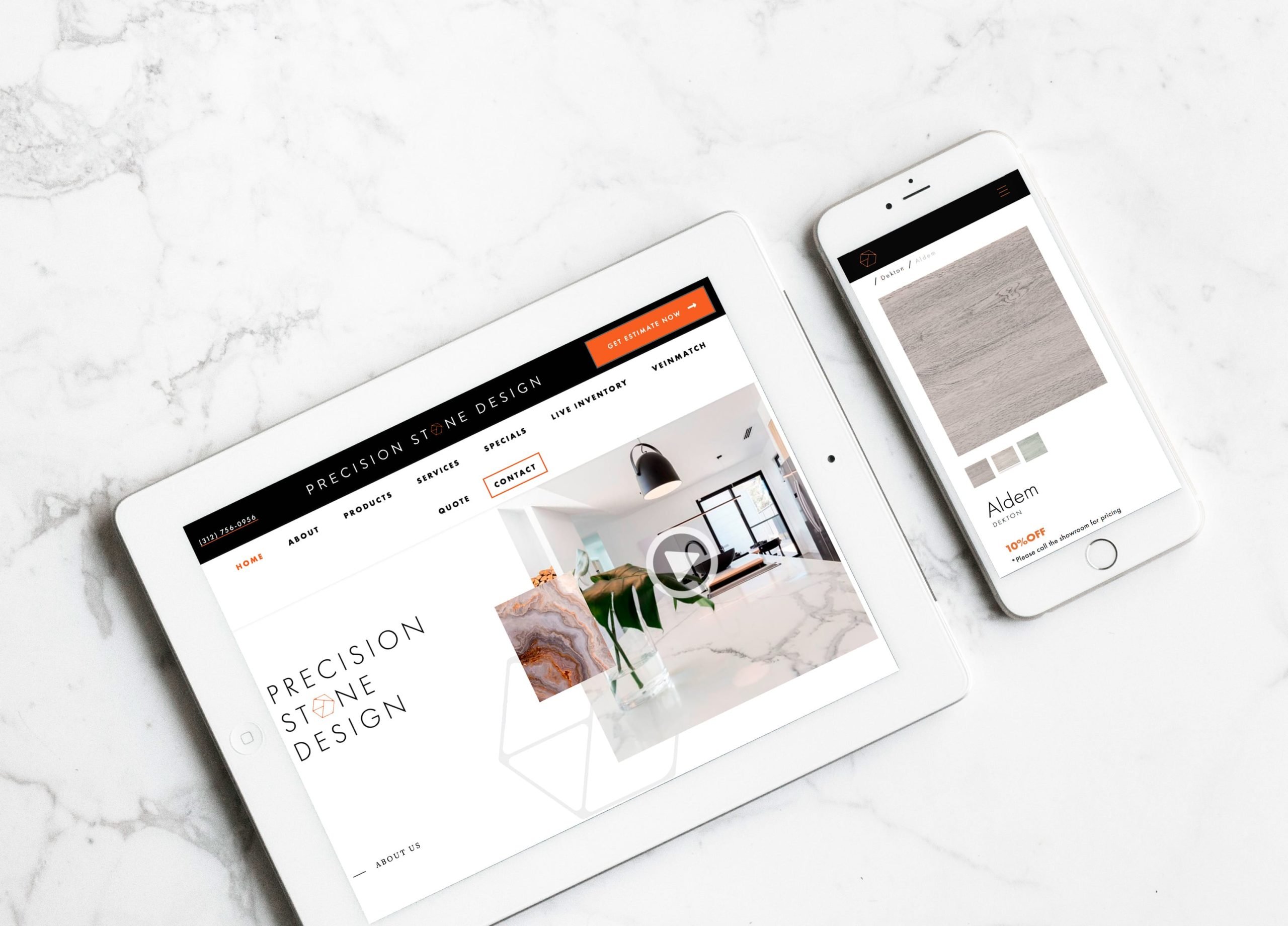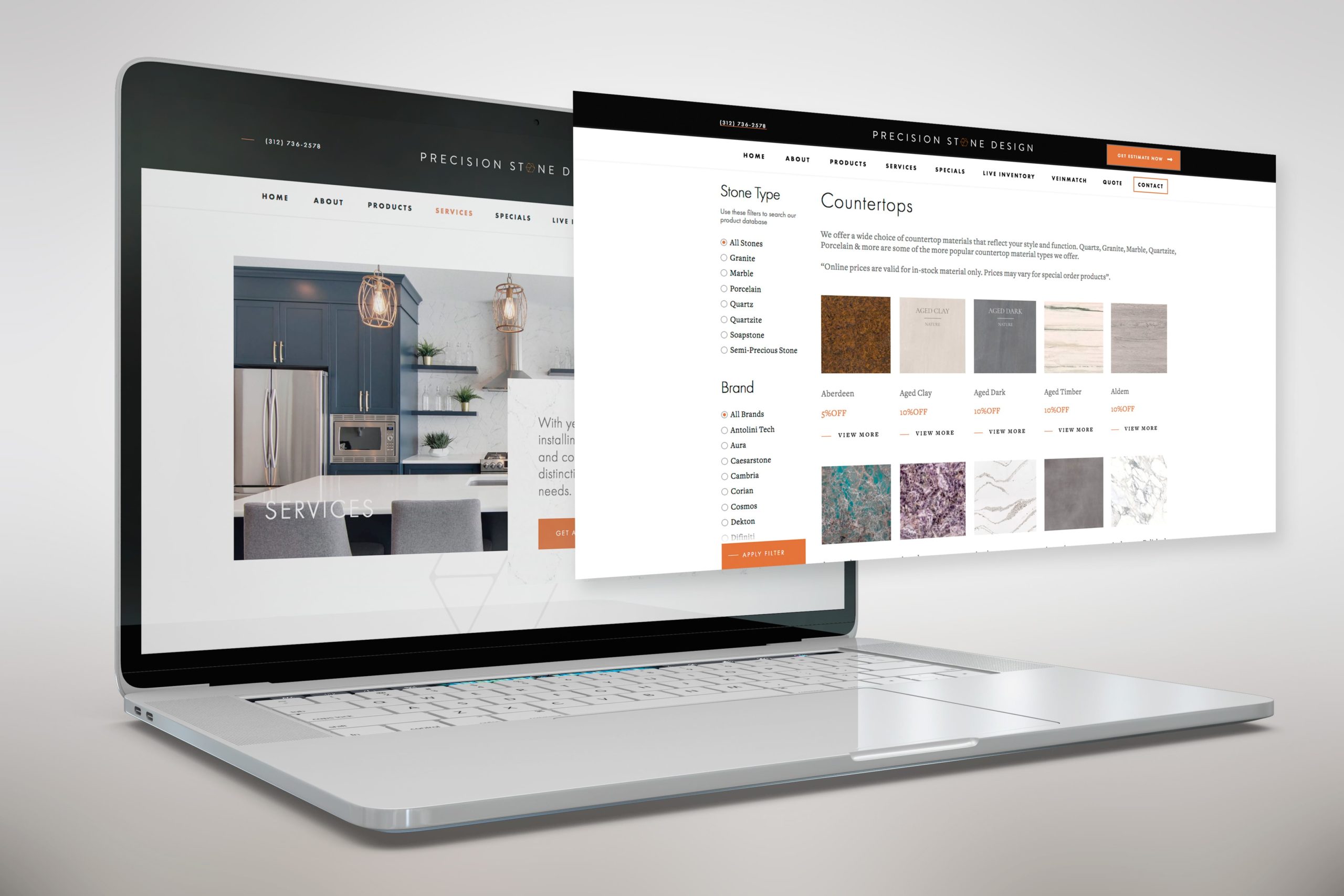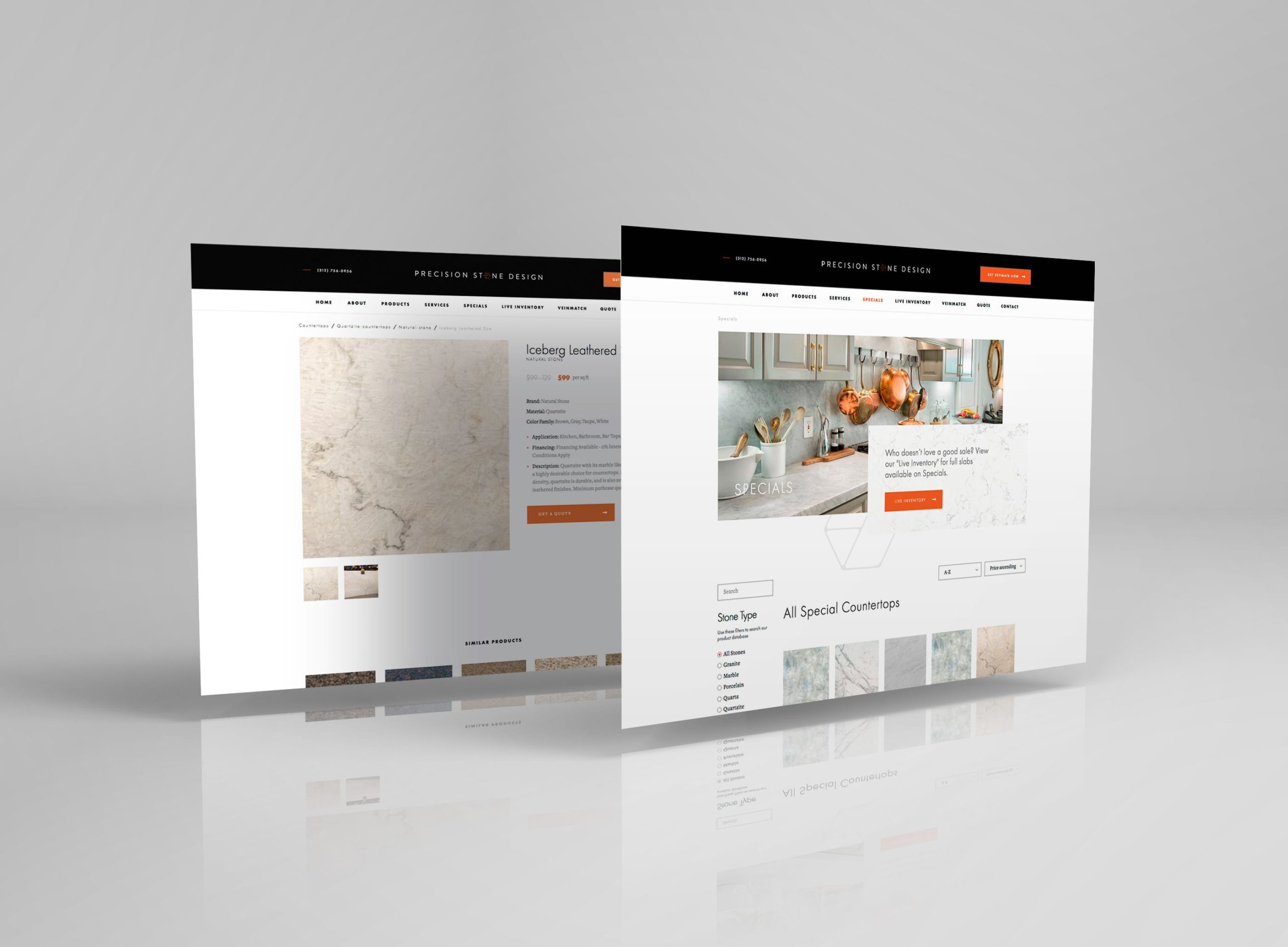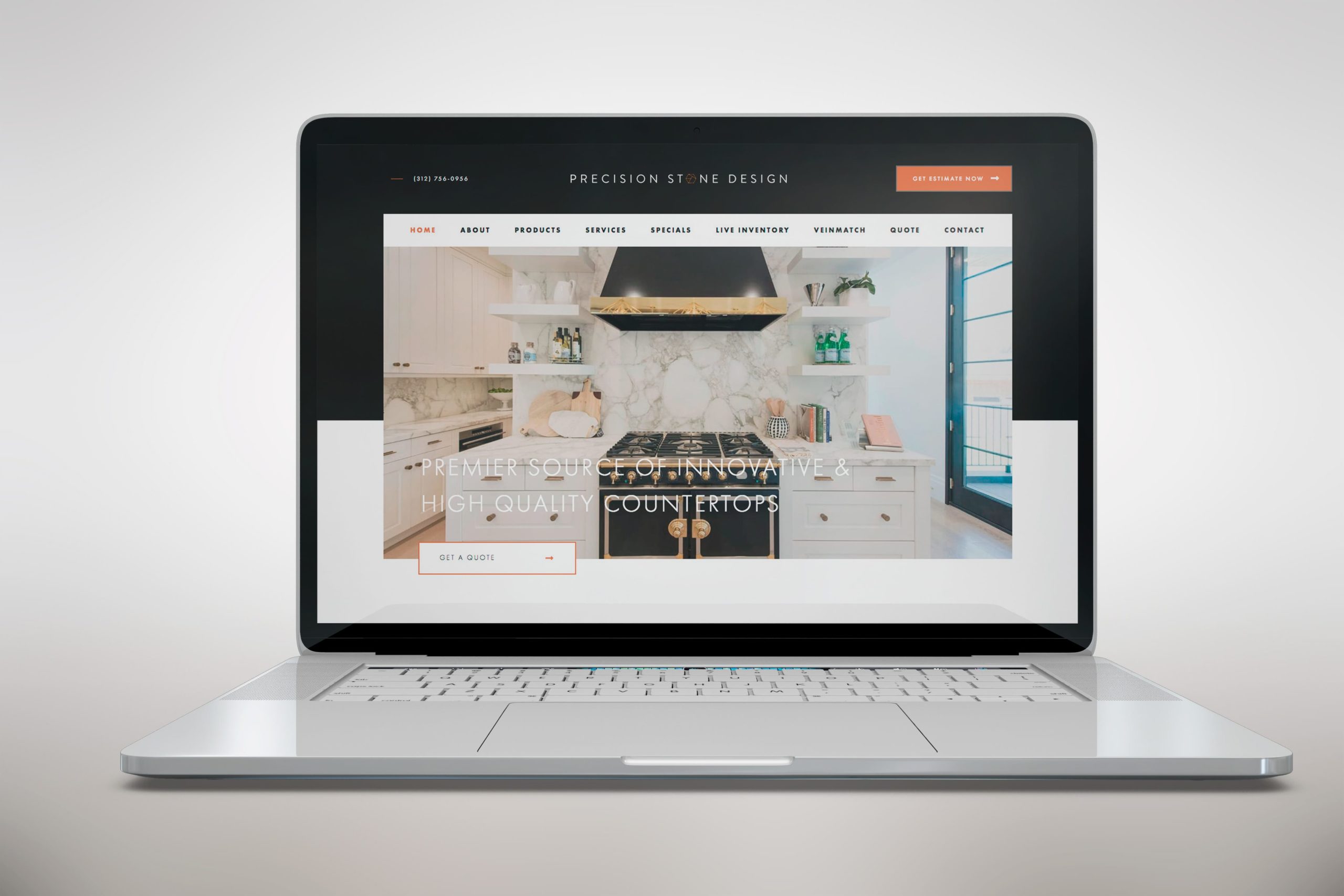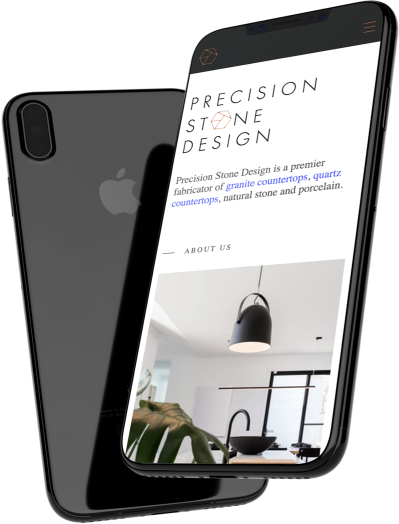 Mobile experience
The site delivers an equally awesome user experience through mobile devices as it does through desktops. This was our intent from the getgo, because, as of 2019, stone shops get as much as 50-60% of all search traffic from mobile devices. Thus, delivering a great shopping experience on mobile devices was as important as our mission to increase sales for our clients.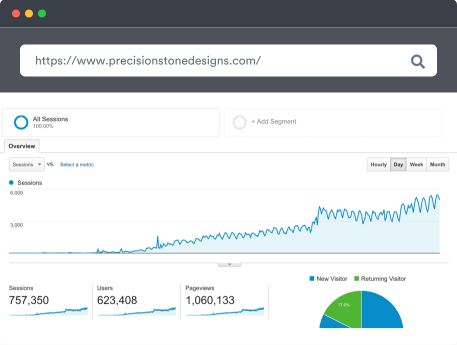 Precision Stone marketing results
21.3%
SALES CALLS AND INQUIRIES ARE UP BY A HUGE MARGIN ACROSS ALL CHANNELS
11.29%
ORGANIC TRAFFIC IS UP DOUBLE DIGITS ACROSS ALL CHANNELS
Marketing solution
We optimized the website for search engines to improve organic traffic to the new website right out of the gate. Next, we have launched a digital advertising campaign, created in-demand content for the blog, distributed other relevant content across scores of third-party websites, and expanded content on social media. As a result, traffic has increased, PSD started getting more phone calls and online inquiries, which led to a jump in retail sales.